Case Study: 

Cloud-Based Online Sports Platform
The client commissioned Shinetech to build an online sports platform that connects and rewards people globally, helping them manage their sports lives via mobile, web, and live events. Their core product is a basketball mobile app that aims to connect grassroots players with professional teams and let them organize matches and search for a place to play.




Online Sports Platform Project 
Highlights
We tidied up a complex legacy system with clean code.
With the successful migration to a modern cloud computing platform, the cost of infrastructure supporting the online sports platform has been reduced significantly by 52%.
Users worldwide are able to access the application freely to organize basketball activities, build connections with other peers and manage their own profile within seconds.
We nurtured a robust DevOps methodology during the platform's development process.
Shinetech developers built a scalable database with great flexibility and customization abilities.
We also included flexible cloud migration solution with other good integration capabilities.
As multiple teams developed the old online sports platform, their IT mushroomed to several different systems, applications and redundant processes. Additionally, the system is fragmented and outdated due to the lack of maintenance and unestablished standard coding guidelines. More importantly, with a vast growth of worldwide users recently, the client would like to search for a reliable cloud computing solution with better scalability of data usage. Shinetech Software was approached to participate in the whole lifecycle of its core product development process and helped the client identify the following changes that we should make:
Analyze the current infrastructure and suggest the solution for legacy system migration.
Enhance the IT systems while lowering the cost of operation and data usage.
Streamline the online sports platform development and deployment process by adopting DevOps methodology.
Give business great flexibility so it can be easily scaled up cost-effectively.
Establish robust monitoring, data backup and disaster recovery strategies to reduce sports platform server downtime.
Working closely with the client for only seven months, the outcome of this future-proof online sports platform is impressive. The services are paid on demand; the database is proactively monitored; users can access the application from all over the world within seconds.

With the application hosted on a highly secure and reliable cloud platform, the data is encrypted and safely stored with automatic cloud backup storage. Additionally, the AWS cloud infrastructure ensures that the data is proactively monitored and managed by providing additional protection against downtime. The client now has a genuinely scalable, streamlined and integrated IT infrastructure to maximize the performance while reducing the cost with service on demand. Now, with a clear picture of ambitious growth, the client is ready to expand its business worldwide. Shinetech still works as its trusted service partner, managing its entire IT infrastructure and systems in the next two years. The partnership enables the client to focus on delivering the best-in-class mobile app to customers and become the industry leader in supporting the development of grassroots sports.
The
team

behind the successful online sports platform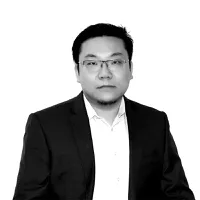 AWS Specialist & PM: Alex Mao
Alex was essential to help migrate the solution to a modern cloud platform that would provide a future-proof solution for our client. Alex understood the 'on-demand' delivery of cloud services and helped set up a pay-as-you-go pricing model that enables the client to stop unnecessary spending on running and maintaining massive databases and eliminate guessing their infrastructure capacity needs.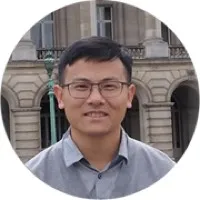 Technical Lead: Gary Gao
Gary has over eight years of technical experience in software development and graduated with a double degree in Information System and Information Management from Wuhan University of Science & Technology. In addition to proficiency in English and technology stacks, Gary has extensive experience helping clients from various industries, delivering quality web & server solutions.
Get in touch with our cloud development experts
You can expect our reply back within two business days. Or, if you prefer a call, feel free to get in touch with the branch manager closest to you.
Get in touch via a phone call