Customer profile:
A medium-sized award-winning energy solution and service provider from the UK. They needed a bespoke ERP mobile app that would facilitate their growth and drastically increase customer experience by providing all available information to field engineers. Their previous ERP system was slowly becoming obsolete and wasn't fulfilling their needs. To make matters more complex, they didn't exactly know what features the new system should have.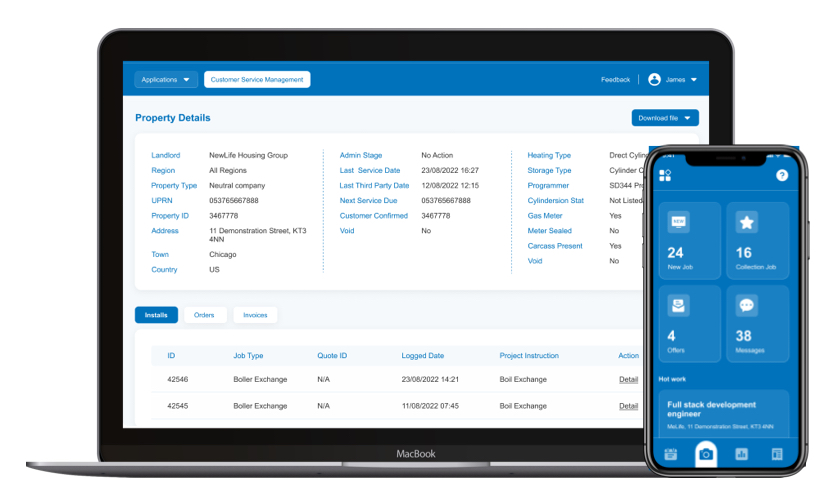 Approach:
When the client approached us with their unique challenge, they had a broad idea of what they needed, and the challenges their new ERP system should solve. Our free trial offer (to cooperate for 1 week, free of charge) and all our discussions also inspired the client to share their knowledge and data from their ERP system, explain their business model to us, and illustrate the new circumstances that made their system obsolete.
Once we understood the client's pain points, we suggested Apache OFBiz as the starting framework. By assessing the client's business model, current ERP system, and size and position within the industry, we proposed OFBiz, believing it would be a great fit due to its customizability, OOTB features, and no license costs. Therefore, we started our free trial by building several features with OFBiz, and after one week, we presented our prototype to the client. Upon seeing the working prototype, the client decided to go with our suggested solution.
Results: Shinetech developers deployed a reliable, scalable, and effective ERP system that achieved all client's goals. Through Agile methodology, we updated their ERP system while having no negative impact on their business model. The client shifted all responsibility around the system to Shinetech and further expanded the team. With a larger development team now dedicated to this project, we continue to work on the client's growing IT requirements, system optimization and UX.
Customer profile:
A company that produces canned foods, condiments, and beverages. They needed a custom ERP system to track sales, distribution, inventory, maintenance, and various different processes. The client provided a very detailed list of requirements. Having seen the requirements and discussed the details, we both agreed that Moqui framework would be the best fit.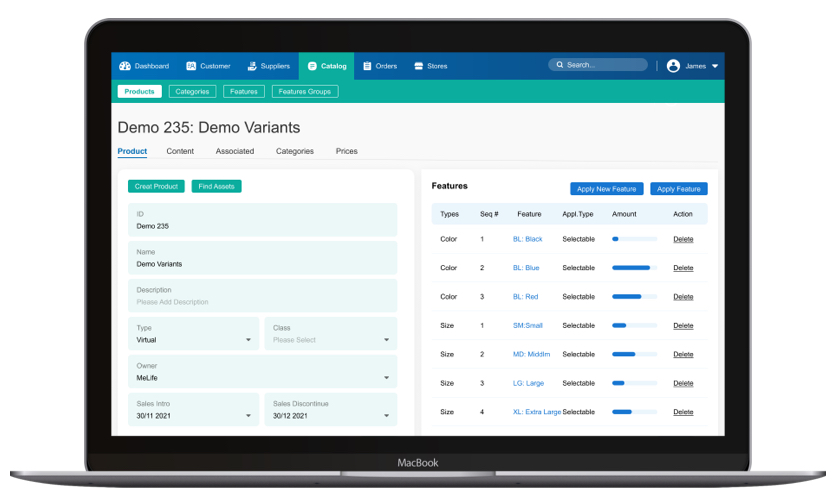 Approach: When we discussed the specifics with the client, we noticed that they needed all systems to be both semi-independent and to synchronize with each other with no downtime. Some of the processed data also needed to be accessible via a mobile app so that the managers could check invoices, deliveries, catalogs, orders, and returns on the go.
Having discussed the client's business model, expectations, and previous solutions they implemented, we agreed that Moqui would be the best fit due to its customizability, data control, and streamlined workflow. Moqui was also the best fit because we didn't need to heavily customize the code to incorporate the client's needs and requirements.
Customer profile:
A Chinese-based activity management company. They needed to digitize their whole accessing, tacking, and queuing systems and unify them into one monitoring system. Before approaching our team, the client did everything manually – from recording the number of customers they had for every activity, tracking the customers on the premises via hand bands, and recording the data for each session. They wanted to upgrade their service with NFC and barcode technology as well as streamline their processes, so they turned to Shinetech for help.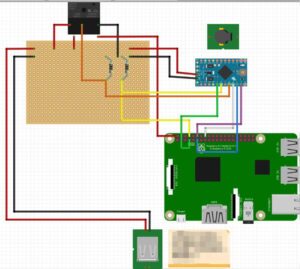 Approach: The client came to us with a broad set of requirements, challenges, and issues they were facing. They were looking to create a highly specialized system that could perform all work they did manually, the most important being scanning NFC tags and measuring different data. When Shinetech team analyzed their requirements, we understood we could create a prototype based on Raspberry Pi since it would be able to perform all actions required by the client. Our initial idea was to create a prototype, present it to the client, and then build custom product that will fit the client's business.
But when they saw our Pi prototype, they decided to go with it and not build any custom PCB boards nor productize their prototype to sell to others. So, we improved the prototype and added some new features per the client's request – a rudimentary, waterproof camera, humidity and movement sensors, etc. – and added an encasing to keep everything together.
The client implemented our solution into their business and they're still operating it. Currently, we are adding new features into the monitoring system and maintaining their system through regular updates.